Social Events
Monday, June 25 at 18:00

Guided Old City Tour & Welcome Reception
The best way to explore Dubrovnik Old City and to learn more about the fascinating Dubrovnik history is by taking a guided walking tour.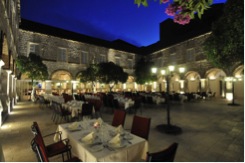 The organized tour will start on Monday, June 25 at 18:00h and will take about 2 hours. After the tour, the conference Welcome Reception will be held at restaurant Klarisa in the historic heart of Dubrovnik, near the entrance to the Old City.
Tuesday, June 26 at 19:00

Conference Dinner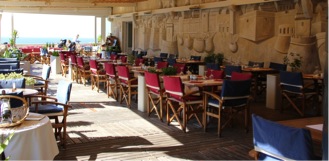 The Conference Dinner will take place at restaurant Dubravka located on the square Brsalje at the entrance to the Old City of Dubrovnik. The restaurant is surrounded by three of the most beautiful town fortifications - Lovrijenac, Bokar and Minčeta and the view that stretches from the restaurant terrace over the high seas is simply breathtaking.
Wednesday, June 27 at 15:00

Excursion to Ston (optional)
After the conference a bus tour (with an English tour guide) will be organised for the KES-AMSTA-2012 participants to colourful places Trsteno and Ston. The excursion departs at 15:00h and includes a drive along the Adriatic coast, through scenic landscapes where the first stop will be in the small village of Trsteno. At over 500 years old and housing more than 300 species of exotic tree and plant life, the Trsteno's renowned arboretum is widely acknowledged as one of the finest gardens in Europe. After an exploration of the botanical garden, the tour moves to Ston which was among the first towns in Europe to be built according to a definite urban plan. This historic town is surrounded by a 5km long fortified wall which was originally built in 1358 to protect the town. The walk around the City Walls is followed by a visit to the Ston's Saltpans. The excursion also includes a dinner at the restaurant Koruna. Return to Dubrovnik is planed around 22:00h.
Price of the excursion: 290 - 340 HRK (40-45 €) per person depending on the number of participants interested in the excursion. The price includes bus transfer, entrance tickets, guided tour and dinner.
The participants should apply by e-mail to Mrs. Tanja Grzilo (), subject: "KES-AMSTA Excursion" and send a list of people interested in the excursion. Application deadline is Wednesday, June 20. In order for the excursion to take place a minimum of 20 applications is required. The excursion fee is paid at the conference registration desk.